Those of you who've had the pleasure of listening to me talk about my writing projects over the years will have either switched off circa 2005 or have been wondering if I'll ever get around to that F. Scott Fitzgerald adaptation I used to go on about all the time. The good news is, I've started the damned thing and, so far, it's going beautifully.
More years ago than I care to admit, I decided to write an adaptation of The Beautiful and Damned, a novel which hadn't been filmed since 1922 and seemed ripe for a reimagining. I read the novel a few times, made some notes, created a research folder on my laptop (this is two laptops ago now) and generally indulged in whatever prep work would help me stave off actually writing it.
I had character biographies, a chronologised version of the story from the birth of the oldest character to the final sentence, and even a list of possible scenes to include. I also had several pages of notebook dedicated to whether the not-very-likeable Anthony should remain the main character or if the also-not-very-likeable Gloria should take centre stage.
A couple of years ago, when my computer was stolen, I lost most of those preparatory documents and, for a while, all hope of ever returning to the project. I had started it a number of times without ever actually writing a single word of the script and it felt exhausting to go back to square one.
Anyway, I got over myself. I committed to writing what my sometime writing partner and I refer to as a 'vomit draft', where there are no rules about what goes where, as long as it all comes out. No editing, no second guessing, just getting to the end of the story. I've said many times (possibly on this blog) that I'm much better at rewriting crap than trying to fill a blank page with good stuff.
The first draft came out at 291 pages which, with an estimated rate of one minute per page, makes for a tedious four-hour, fifty-one-minute movie, not including trailers and closing credits. Suffice to say, the next draft is going to involve a lot of cutting.
I'm now going through it 22 pages at a time (the equivalent of 10 pages at a time for a regular two-hour movie) and hacking out everything that doesn't advance the story. I'm learning a lot about why lines from books sometimes get moved from one character to another, and why two characters get merged into one. I'm learning a lot about sleep deprivation too.
I've set myself a deadline of the end of this month to get the next draft nailed and I'm now making this decision public so all (both?) of you can hold me to account. If anyone would like to read the draft and give me feedback, I'm aiming to send it out to trusted readers by 31 August.
Yeah, I just said that.
Apparently I wrote this nearly a year ago. Things have changed since then. May as well publish it anyway, just to see if anyone's reading…
I used to think one of the objects in life was to collect as much stuff as possible. I grew up surrounded by an eclectic record collection and an extensive library of novels and developed a picture in my head of what my own home would look like as an adult. Full of records and books of my own (later CDs and books), and then I got excited about film and started wanting to collect them too.
I wanted my record collection to be as valuable to future generations as my dad's records were to me. In my early teens, I went through all the Beatles albums chronologically and that experience meant a lot to me. One time my dad called me from work to ask if I knew the band Love. I didn't, so he told me to listen to Forever Changes and Four Sail. I still listen to those albums all the time.
I read a load of my dad's novels too. I once read seven Douglas Adams novels in a row, followed by four Brian Aldiss novels and some Isaac Asimov. Maybe I was trying to go through them all alphabetically. My mum worked in a bookshop and would bring home anything that couldn't be sold. She would pick things she'd think I liked and I'd devour them. I'm glad of those experiences. That music, and those books. But is the experience the same as the possession?
In my days as a student, I started building up collections of my own. I discovered the joys of the second hand video store. I would walk from Bournemouth up to neighbouring Boscombe with my friend Ross and we would scour the shops there, looking for rare gems and childhood favourites, usually for less than a fiver each. Once I found a copy of Robocop for 50p on the same day that Ross found a copy of Ferris Bueller's Day Off. It turned out to be his third copy, so he gave it to me. It didn't matter too much. We were building our collections.
Once the collection started filling up, I started finding holes. I had two parts of a trilogy, or all but two of a director's canon. These holes needed filling and the search moved from a scattergun approach to a carefully targeted hunt. A tall Billy bookcase was purchased, and it moved with me from home to home. I did the same with books and music too. I collected all the Kerouacs, all the Fitzgeralds, and every track the Beatles ever released.
I bought stuff faster than I could consume it. Sometimes I was buying stuff to have it more than use it. I would bring a new film home from the shop and it might sit on the shelf for months before I had time to watch it.
Eventually, the collections reached breaking point. Over a decade later, the video collection is almost entirely gone, sold or given away at car boot sales. One man took my entire Scorsese collection for £2, including After Hours and the Age of Innocence. Like me, he was planning to write his dissertation on the director.
Now, already the age my mother was when I started school, my collections pale in comparison to the impressive ones I grew up with. And a part of me wants to get rid of them entirely. I know I'm not going to re-read those Kerouac books when there are so many more books to discover. I rarely pick a DVD up off the shelf when there are so many new films to discover. It's odd. I'll probably watch Ghostbusters if I catch it on the TV but I can't remember the last time I wilfully unsheathed the DVD from its case and put it on. I just don't do it.
One can only watch one film at a time, read one book at a time. One absorbs these experiences and moves on. I don't own any of those Douglas Adams or Brian Aldiss books – I don't think I even own Forever Changes, and I've lost touch with the person who borrowed it – but it doesn't mean I've lost those experiences. I still have that, and leaving behind the artefact doesn't take away the memory or lessons learned from the experience. Why do I need to own stuff?
I have a new vision of myself, and all that stuff is in a huge hessian sack. A huge hessian sack that I'm dragging around behind me. And it's become so heavy that I've just stopped moving and decided to rest here. I'm overwhelmed by stuff. People lend me books and I read them. I don't know when I'll get round to the books I've bought myself. I'm beginning to think it's better just to read a book and then give it away.
Films too. It's not like I'll ever find myself wondering how to watch a film if my DVD collection stops existing. I love films – I studied how to write them and at one point dreamed of a career in making them. But plenty of generations got by happily without ever owning a film. See something. Feel something. Talk about it. Move on.
Is that possible? Is it feasible for someone like me, to whom shelves of goods once meant so much? Can I really put down the sack of stuff and float freely again. I really don't know.
I thought I was over my fear of blood tests. As the following tale of humiliation will show, I was wrong.
First let me take you back to the day I developed this fear. I was nine or ten and nearing the end of a string of bad health and misfortune that included shutting my finger in a door, having my ankle trodden on and a fever.
The doctor was concerned and wanted my blood. Because my regular doctor was away, I was sent into a strange room, where a strange man rolled up my sleeve, bound my arm in a rubber strap and stabbed a needle into my bulbous exposed vein. As the blood left my body, he whistled a happy tune, and I was left with an emotional scar that would haunt me for the next twenty years.
Snap back to the present day and many blood tests have been and gone, each filled with horror and anxiety. Last year, I decided to overcome my fear. It was irrational and it wasn't going to make the needles go away, so I decided I would just get over it. Since making that decision, I have had two blood tests. The first one went well.
I turned up at the Whittington Hospital in North London with a spring in my step and a pep talk in my head. Here's how I saw it – the problem wasn't the needles; the problem was the fear. After all, the injection doesn't hurt that much and it's all over pretty quickly. It's the anticipation that really messes me up.
Accordingly, I planned to accept the fear, welcome it into my life, and try to get it on my side. As long as I could keep this positivity up in the waiting room, the rest should be easy – and it was. That day, the waiting room was nearly empty, so I collected my deli-counter-style ticket from the machine and sat down.
My number came up almost immediately and I went in. The nurses were talking about a couple of fainters they'd had in that morning, so I admitted that I too was "not the world's biggest blood test fan". My charming English understatement went down well with the Australian nurse and he put the seat back so I could lie down – you know, just in case.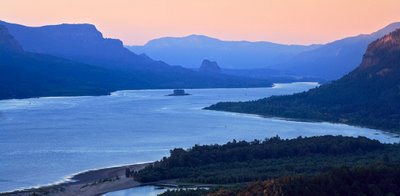 I'd recently come back from America where I'd been swimming in the Columbia river and, as we got to talking about the joys of wild swimming, he strapped up my arm, wiped the vein with an alcohol rub and told me about the lakes he used to swim in as a boy.
And then he told me I could go. Somehow, he'd managed to get in and out without me realising. It was all over. He had his blood, and I had my dignity. Cured of my fear forever, I returned to the upright position and strode out to face the day, a cotton wool ball taped proudly to my inner arm like a biker's tattoo.
That was the first one. The second one was a nil-by-mouth for twelve hours, so I arrived having had no breakfast, with a small muffin packed near the top of my bag as a reward for future-Jimi. I envied future-Jimi. He would never know hunger like I did in that moment.
Buoyed by my previous experience, I waltzed casually into the waiting room, expecting to grab a ticket, have a chat with the cool nurse, do the thing and eat my muffin.
But something was wrong. The waiting room was packed full of sick and wheezy people and there was tension in the air, like a bus stop in rush hour with the health removed. All the good vibes left my body and I slumped into the plastic chair, entering a phase of dread anticipation. I was ticket number 63 and the digital counter was at 49. I could smell disinfectant. I could smell blood.
The counter ticked through the numbers, slowly clearing the queue in front of me. I read a quarter of a page of my book. None of the characters were waiting for a blood test and I began to resent them. Several booths became free and the counter ticked over into the mid-50s.
I reminded myself that I wasn't in a war zone or having chemotherapy but it's hard to have perspective when irrational terror is holding one's system hostage. Telling myself it was pointless worrying only reminded me of the existence of points.
The remaining 50s went through and a new decade was ushered in. My heart rate increased. I was concerned I might faint on an empty stomach or that my racing heart would force the blood to spray across the room. Red nurse, red ceiling, real nasty stuff. I sat with my arms folded, reluctant to straighten them in case of a surprise attack.
My number came up. I smiled, trying to fake acceptance, and before I knew it, I was in the booth. This nurse reminded me of the mother of an old school friend. I don't think I reminded her of anyone. No flicker of recognition, no hint of reassurance. Not a word about wild swimming. Not a word about anything.
Desperate to make conversation, I told her I was left handed and that perhaps she had better take the blood from the right arm. She said it didn't matter but acquiesced – somewhat reluctantly, I thought – and wedged herself between me and the wall. I was sure I had upset her.
We were definitely not on speaking terms. I rolled out my "not the world's biggest blood test fan" line but it fell flat. She uncoiled the armband and slowly draped it around my bicep, tightening it, pumping it full of air as it squeezed me like a python. My vein seemed to burst out of the skin, shimmering purple in the sick fluorescent light.
She took her time getting the needle, freeing it from its sterile packaging. The look in her eyes was cool and calm as the light glinted off the sharp tip. In that moment, I would have told her anything. I tried to breathe, tried to imagine myself floating in space.
The needle approached my arm. I wanted to run but I was helpless. Her eyes seemed to say "Don't struggle, baby" as she slid the cold steel under my skin. She licked her lips (she didn't) and slowly drew back the hammer, filling the chamber with my rich crimson life source.
I started to feel sick.
As she pulled the needle out, I felt an intense rush cold across my forehead. She pressed the cotton wool ball onto my arm and told me to hold it. I was certain if I let go, it would spurt.
Sound and vision lost their meaning, and consciousness began to leave me as I turned pale and weak. So keen was I to hold onto a shred of pride and dignity, I allowed understatement to get the better of me again and told the nurse I was feeling "a bit dizzy".
I remembered the muffin in my bag and rummaged around for it, staring at the hard floor as I leaned haphazardly out of the chair. I knew if I could get something into my stomach, I'd be ok. I found it and pulled a big hunk off the top, but my mouth was too dry to chew and it just sat there filling the space. Now my impending unconsciousness had an extra problem – an airway obstruction.
Real panic kicked in, but fight or flight is no good when one lacks the strength to do either, so I just sat there, my vision dimming to a singularity as the room swam away.
Trying to ready myself for the great unknown, I did one of the least dignified things I've ever done. I reached into my mouth, pulled out the piece of muffin and tossed it hopefully towards the bin in the corner. If I hadn't hit the target so cleanly, I might not be telling you this story.
A second nurse came in – a big, burly African chap – to adjust my chair, put my feet up and tuck me in with a glass of water like a feeble child. It was while this was happening that my senses returned and with them, my sensibilities. I looked up to see a kind motherly face and a vision of manliness, both watching me with concern. Like a drunk waking up, I became myself again, and re-lived the muffin toss with a cringe that surely returned the colour to my cheeks. I thanked them for their kindness, finished my glass of water and left.
Out in the street, I drank in the crisp air of freedom and revived myself back to health with five sixths of a muffin.

var _gaq = _gaq || []; _gaq.push(['_setAccount', 'UA-36291107-1']); _gaq.push(['_trackPageview']);
(function() { var ga = document.createElement('script'); ga.type = 'text/javascript'; ga.async = true; ga.src = ('https:' == document.location.protocol ? 'https://ssl' : 'http://www') + '.google-analytics.com/ga.js'; var s = document.getElementsByTagName('script')[0]; s.parentNode.insertBefore(ga, s); })();
I recently had a catch-up over Skype with my writing partner about this thing we've been working on, and about which I'd recently sent over some ideas. Instead of showering me with praise, said partner (rightly) pointed out that one of my characters wasn't working. Fine. We (smartly) ditched the character and (promptly) came up with some new ideas. Totally fine. We settled on a plan and said goodbye, I closed my laptop and made a note to axe said character. Absolutely fine. I got up out of the chair – feeling fine, remember – and went off to have a small stroke and write myself into a dark, dark corner.
First I wrote a load of crap in my notebook. Next, I typed a load of crap into my computer. Finally, I entered a rigorous editing process, replacing bits of one type of crap with bits of another type of crap and then trying to trim off the crappiest bits of crap, leaving one shining piece of crap in the centre. I can assure you this was not fun.
Like any sensible British writer, I stopped writing and made myself a cup of tea. All we had in the house was a packet of Earl Grey which we'd been trying to use up. Earl Grey, if you don't know, is a type of tea that tastes like your aunt Doris's perfume. It did not help me think.
I should have just let go of what I'd written. Chalked it up to a bad day and moved on. But I couldn't. I was like a dog with a ball – every time I tried to put it down, I couldn't resist picking it back up again, running round in circles, and panting like an idiot.
I began to doubt myself and the more I toyed with that doubt, the more inflamed the doubt became. I went to bed that night still chewing on it, and I had a weird dream about a baby with a man's face.
When I woke up, it was 5.40am and still dark. My mind was whirring and crackling. I had managed to turn an uneditable piece of crap into the end of the world. If I couldn't do this, I reasoned, I would be condemned to work in tedious administrative roles for the rest of my life.
A step away from putting tinfoil on the windows and writing equations on the wall, I got out of bed, made a cup of coffee, and grabbed my pad again. This time I didn't try to do any actual writing, I just allowed the pen to move and unloaded my mind onto the page one scary thought at a time.
Over the course of six and a half sides of A4, three things happened:
the sun came up
my scary thoughts vanished completely
I figured out that the reason I was having such a hard time is that when one of my characters gets killed off, even if it's for a good reason, and even if I agree with it, I need a god damned cup of coffee to get over it, not bloody Earl Grey tea because, you know what? I have feelings too, even though I'm the "man" version of a writer and I've got that stiff upper lipped British thing going and the devil-may-care attitude of an old fashioned rocknroller. So yeah. Proper coffee. Also, a hug maybe.
I'm fine now – actually fine, not passive aggressive fine like I was in the first paragraph. I'm genuinely grateful to have a writing partner who isn't afraid to speak the truth.
Next time I feel like that, I'll remind myself to keep things in perspective. After all, sometimes the words flow out of the pen and sometimes the monkey trips over the typewriter. So even if you're rubbish today, you might just be ok tomorrow. That's worth remembering.
I am a bold pioneer! I have developed a condition that cannot be explained by western medicine and I'm going to tell you all about it so you can marvel at and pity me.
Remember a couple of years back when I hurt my toe and couldn't run for a while? That was pretty annoying but at least I knew what it was. There was a clear incident – toe versus door frame – and plenty of blood and bruising to prove it.
My current malady is invisible and, like Zeus, was born out of thin air. Allow me to set the scene: In the first weekend of October, following a limp summer, the South-East of England enjoyed an unusual but welcome burst of late sunshine.
England might always get taken surprise by snow but by the beard of Thor, we are always ready for sunshine. We leapt on the opportunity in our droves, and I joined my fellow townsfolk on Hackney Wick where we drank beers and watched a small collective of sausages acquiring a light tan on a warm disposable barbecue.
It felt just like a summer's day but the earth knew better by around 5pm, we were already glimpsing the darkness of the winter to come. I bade farewell to my friends and made my way across the park to the sound of ukulele strings plinking and Magner's bottles clinking as young shirtless miscreants chased frisbees and footballs through the crispy brown fallen leaves underfoot.
I rode the Overground to Gospel Oak and walked home through Hampstead Heath where much of the same was still going on. I felt no discomfort as I stopped off for more beers and more meat and went to my second barbecue of the day where I ate steak and enjoyed the calm of a warm evening.
When I finally arrived home, the lower inside segment of my left heel was throbbing and tender to the touch, like it had been bruised with a small hammer. There was no discolouration or disfiguring, just a dull ache that wouldn't settle down.
Over the course of the next few months, I entered the six phases of injury diagnostics. You may be familiar with them.

Phase one: Ignoring it and hoping it will go away
A month went by. I did nothing and nothing changed. My heel throbbed morning and night. It did not, as per the plan, go away.
Phase two: Self-diagnosis
At the advice of literally everyone, I stopped running. Stopping running makes me restless and irritable, and I could only assume I had some kind of heel cancer or maybe heel AIDS.
Phase three: Asking Doctor Internet
Doctor Internet offered many pages of advice about dull heel pain. Doctor Internet was pretty certain it was something called plantar fasciitis, a very common injury that lots of runners get and which can be cured with stretching and waiting. So I stretched. And I waited. And I had a name for my injury.
Phase four: Asking an actual doctor
Bored of stretching and waiting, I finally succumbed and went to see my actual doctor, a mild-mannered semi-retired gentleman who I'm pretty sure is phoning it in until he can get his daughter to take over the practice completely. He prodded me and manoeuvred me and told me he had no idea what the fuck it was but that it certainly wasn't plantar fasciitis because plantar fasciitis occurs in the middle of the heel, not the lower inside segment.
Phase five: Taking drugs
The doctor sent me for a blood test which showed I have Calcium and Vitamin D deficiencies. These are very common in Britain because the sun only shines once a year in bloody October, but I'm not sure how they caused my heel to hurt. Anyway, I'm taking prescribed vitamin supplements for two months, after which the doctor is convinced the pain will go away. It is like eating a teacher's chalk every day.
Phase six: Complaining
I have now been eating this chalk for six weeks and I still have exactly the same pain. In two weeks, I will go back for another prodding and most likely another blood test. I'm still not running and nobody seems to be any the wiser as to what's up with me.
In the meantime, I've revert to phase two and started thinking about my will. If you'd like to make your own online diagnosis, I'm open to suggestions.
A lot of people will tell you moving house is one of the most stressful things you'll ever do, and I'd be inclined to join in with that chorus. I'd especially recommend not doing it in December with a full time job and a run of evening and weekend gigs  performing acoustic covers to drunken office party revellers. I realise that's a little specific, but I'm sure you can insert your own circumstances, hypothetical or not.
Following the recent sale of the rental property we'd called home for the last seven years, we found ourselves with no choice but to dig up our roots, pack our bags and go looking for a new roof (also new walls, new floors, new parking spaces and new utilities providers, lest I should romanticise the departure too much). Many of you reading will have fond memories of our old place on Stoneleigh Terrace which, as I write, stands empty, awaiting its next occupant. We were sad to leave too but we'd like to think that all the things people enjoyed about that place were because of us, not the building, and that they'll come with us, ready to be enjoyed again somewhere else.
That said, one can't help but feel comfort in familiarity, so we set out to find the exact same house in the exact same area. Unfortunately, rental prices in our area had left our house trailing in the dust and there was no way we could afford to have what we had so close to London's biggest open space..
Off we went a-visiting the alternatives, often to find that the places we'd been reluctantly vaguely interested in been already been snapped up We saw great places miles from anywhere and less great places minutes from everywhere. In the end we narrowed it down to one of each kind and, after much soul-searching, list-making, and coffee-drinking, we settled on the former – plenty of space in a less glamorous location (some might argue it's hard to get much less glamorous than Archway, but those people just haven't spent enough time in Archway yet).
We now find ourselves in a newly refurbished two bedroom house, just down the road from the setting of my early childhood in Muswell Hill. More accurately it's Colney Hatch, but that doesn't seem to ring many bells with anyone not familiar with the now defunct Colney Hatch Lunatic Asylum. We've unpacked some boxes, we've had some friends round and it's beginning to feel like we might live here. It's a strange change though. Because we didn't choose to move, any place we ended up was always destined to feel like a compromise.
I suppose the point of me writing all of this down is to document these unfamiliar feelings of moving house without having wanted to. There's an excitement missing that I associate with getting used to a new home, new journeys, new shops. I think it's because the emphasis is still on moving from somewhere rather than to somewhere. The reactions from friends has been sympathy and comfort and disbelief.  A few days in and we're not saying "Oh, we live here!", we're still saying "Oh, we live here". Not since my childhood have I ever lived somewhere as long as I lived at Stoneleigh Terrace, so it's  unfamiliar to be in my own home reminding myself that it's only temporary. It's not awful, it's just strange. I felt like I needed to share it.
In slightly lighter news, I am no longer close enough to walk to work, so I now get to meet a hundred strangers at very close range every morning and then again every evening. If I'm lucky, I also get to read my book (again, at very close range) which is perhaps how, after the scramble, I've found myself equipped to start writing again, even if it is a touch on the maudlin side for now.
Here's a song by Jeffrey Lewis that captures how this all feels. I offer it up in tribute to all the good times had at Stoneleigh Terrace.
Sometimes I dream about being rich. I'm sure you won't relate to that because, based on what I know about you, you dream of a simple life eating yoghurt in the mountains with nothing but the sound of the wind to distract you from your meditations. I'll try to put it into context for you.
I was born in late 1979. I spent the first ten years of my life in the 1980s, absorbing the culture and messages of that time without really being aware of what kind of time it was. Now, with the combined benefits of hindsight and I Love the 1980s, I can see it was an age of affluence and great silliness. The majority of the popular culture I was exposed to came from countries with a conservative republican majority.
The movies, music videos and very basic coin-operated video games of that time presented a vision of an aspirational lifestyle that told 3- to 10-year-old me what a successful young man was supposed to look like. He generally wore a white suit and a Hawaiian shirt with mirrored sunglasses, and drove a red Lamborghini that attracted two women in bikinis every time it stopped. That was "the dream", as presented by those who saw fit to vote Margaret Thatcher (Milk Snatcher) and Ronald Reagan (Bedtime for Bonzo) into positions of great power.
It was a time when entire industries became obsolete and yet cut-foam was so abundant it had to be sewn into the shoulders of jackets just to keep it off the street. Rather than seek to redress that imbalance, the culture of the day taught us to embrace it, to work hard in an office and pursue the more comfortable side of the divide.
Looking back at the rags-to-riches stories of that era, like Trading Places or The Secret of My Success, we see protagonists acquiring the means to cross the threshold from poverty to wealth and we, the audience, rejoice at the transition without stopping to notice that the poverty hasn't actually gone away.
It's not just rags-to-riches stories though. It was everywhere. Weekend at Bernie's, which was released in the last summer of the 1980s, taught us to dream of accessing that lifestyle – those guys work for an insurance company and all their dreams come true when their soon-to-be-deceased host invites them to share in that decadent lifestyle for two days. And I believed in all that. I wanted an invite to a big fancy house by the sea, even if it did mean taking a cadaver out water skiing.
Now that I'm all grown up and have many complex levels, I can't help but see it differently. Like you, I want fresh air and pro-biotic salad and spiritual fulfilment but, those message I grew up with imprinted deeply and sometimes I still dream of spending the weekend at Bernie's, eating lobster in a swimming pool full of money. Don't judge me – I'm being honest here and I'm trusting you to read on with an open mind (because of all that yoghurty meditation you do).
Given all that then, what does it mean to be rich? After all, one can always get richer or poorer. It's not two halves of a circle with a hazy divide in between; it's an infinite spectrum where the extremes float off beyond the edges of comprehension. You usually have a sense of which side of the halfway point you're on but since you can't see the edges, it's hard to tell exactly where you are.
To put it another way, I think we probably all feel poor from time to time – perhaps to differing degrees and at different times, but I bet we can all relate to the feeling of not having enough, no matter how humble our desires and manageable our means. There's always someone who has slightly more, or something we can't have. For some it's a new car or a new phone, for others it's dinner or rent. For some it's clean water.
There's a shop in London by the Thames (come out of Embankment station and make a right) that sells luxury yachts. Every time I pass it can't help but feel like it must make everyone feel a bit poor. But what if doesn't? What if there's someone who looks in that window and thinks "I might get another yacht, you know." There must be someone.
But does that someone then walk around the corner and worry about the rising costs of yacht fuel and lament that they can't afford to buy a Caribbean island around which to sail their new yacht? I don't know.
I said earlier that my childhood desire to be rich went hand in hand with an unconscious acquiescence to an unbalanced system. That's not to deny that a desire to be richer comes from wanting to live comfortably and to provide for those we love, but I'm really interested in that part of me that wants to be really rich – filthy, stinking, disgusting, vomit-inducing, foul-stenchy rich. You know, the part you can't relate to.
All the things that come with that – the Caribbean islands, the private jets, the champagne breakfasts, the endless days in the sunshine… all that stuff starts to lose its perceived value when everyone has access to it. My Caribbean island is special because it's mine and nobody else can go there without being invited by me. That feature makes it cooler than the regular-ass Caribbean island across the water filled with honeymooners and backpackers that any old quite rich person can enjoy. Mine is special because only me (the theoretically depraved rich) can get there, in my luxury yacht with its unlimited fuel tank.
Knowing that pursuing that lifestyle somehow endorses perpetuating that imbalance makes me not really want it, but it's hard to let go of the desire. So when I picture myself enjoying the fruits of my riches, I'm also picturing big chunks of it going to worthy causes so that everyone in the world can be comfortable and happy enough that I don't have to feel guilty about all the enjoying I'm doing.
To summarise, I think what I want is for everyone to have enough, but for me to have two or three enoughs so I can spend my time doing the things I enjoy instead of having to work five days a week for someone else. That, I'm sure, you can relate to.
Men! Listen up because this is about to blow your freaking minds. You might want to grab a bandanna or tea towel and wrap it around our head, just to keep the pieces of your mind on the inside after they've been blown to bits. Because, get this – you don't have to be what they want you to be any more. That's right, I'm talking beards.
I have a beard. The majority of the men reading this probably don't, due to the long standing fashionable practice of robbing a male face of its natural overcoat. I think it's time to address that balance.
As November reaches its latter phases I can't help but notice more and more moustaches in the street. This is a good thing, and not only because nature intended moustaches to exist, but also because these moustaches were cultivated in the name of raising awareness of prostate cancer. So, afore I go on, let's get this out the way. Movember is a great cause and if you've been taking part, I salute you and your temporary moustache. Cancer is the Hitler of diseases and anyone doing anything towards halting its armies from marching forth into the lebensraum of our prostates is definitely on my team. OK?
But all this moustache-growing does make me ponder. That verb – "to grow" – to which we attach ourselves as the subject is sort of inaccurate when the object is our own hair. Moustaches don't need to be grown. You can sit around doing nothing and the moustache will do all the work. Beard too. It's a non-action; it's the opposite action to hacking the stuff off.
I don't tend to shave. I've tried it but I can never keep it up. It feels a bit like trying to scrape the paint off the Forth Bridge while some poor chap tries desperately to maintain it. I do have a clipper to keep things at bay (an overgrown beard and moustache can really get in the way of a bowl of soup) but I don't pursue a daily shaving ritual.
Now, at this point you may be thinking I'm the odd one (or you may just think I need a better hobby), but imagine a society that expects you to remove your eyebrows every morning and you'll enter my world just a little bit. Why is it only the hair below the eyes that gets persecuted?
My beard belongs on my face. It's part of what makes me a human man, but it also makes me a minority. When you cut off your beard, you look slightly more like a woman or a child than you need to. Is that connected to man-guilt? I know some men have done some atrocious things in the past, but you're not one of them. You didn't start any wars. Remember that nice thing you did that time? You were a man when you did that. See? Men are cool.
So when November ends and we're all that bit more aware of prostate cancer, let's hang onto the new-found 'taches (even the ones that make you look like The Edge) and fill them out with their good friend, the beard. A moustache is not a temp, it's a reliable employee. It's not some penance you have to bear in support of your fellow man. Movember is good for reminding us not to get killed by our prostates but it doesn't have to reinforce negative stereotypes about poor innocent facial hair being ker-razy and unusual.
So, men of Movember, be proud of the stance you have taken, and when December rolls around, hang up your razors and let your big manly beards emerge from their hiding places. Enjoy them like you enjoy the hair on your head – hell, style it if you want to. And next November, let's all shave off our eyebrows for a month and kick that arse-cancer right in its cancerous arse.
Stop it! Leave me alone! I haven't got time for you right now. I have a job, you know, I can't just drop everything and take on a new project. I'm barely keeping on top of the day to day things, and then I've got seventeen other side projects that are all equally important, so if you need help with anything, well… oh ok, go on then. What do you need?
I can't seem to stop doing things at the moment. Here's a typical day for me – I get up, I write, I eat breakfast, I rush to work, I work, I eat lunch while researching literary agencies, small time publishers, festival promoters, etc, (because work reminds me of all the other things I like better than work and I'm convinced I should be doing those things instead) then I do more work (I'm pretty sure my boss can see my monitor out of the corner of her eye), go home, go for a run, eat dinner, play some guitar, deal with practical things like clearing debts, learning how to buy property and applying for a different day job, clean the house, watch a film, do some more writing, and then go to bed at an unreasonable hour, knowing that the next day is going to look much the same as the one I just survived.
That's a light day – on a heavy day, I'll also do a 4-hour band rehearsal or a 3-hour volunteering shift. On top of all this, I've also joined the prep team at the Samaritans which involves not only training new Samaritans, but also a whole bunch of admin.
And that's another thing – what is it with all this admin? Nobody explains to you at school that the ingredients of adult life are bound together by admin. It's not enough that I want to do things; we also have to make spreadsheets about those things and put them on lists with other things. And most of that admin, due to opening hours, has to happen during the hours we're supposed to be doing our day jobs.
On that note, it's surely time for a montage. Every day, I'll dedicate a few moments to my montage and those moments will be awesome. You'll see me doing push-ups, twiddling around on my guitar, falling asleep at my typewriter (I don't have a typewriter), and then you'll see me doing all those things again in different clothes, only this time at night. There might be a bit where someone wakes me up and hands me a cup of tea or a banana, and then there'll be a bit where I panic and think I've lost something, but it'll be right under my nose and you'll all laugh. Then, I'll smile at my reflection in the mirror and it'll all be over.
At the end, I'll have a bitching set of abs (what the hell are abs?) and a lightsabre and I'll be ready for act two. That's realistic, right? Real life montage?
About a month ago, my band The Red Zoids released a record. I know it's not strictly a record record – it's not carved out of vinyl and it doesn't go round and round – but, for the ease of communication, I'm referring to it as a record because it's recorded and, well, that's what we used to call them in the olden days.
Speaking of which, the first record I ever bought was a single called "Wee Rule" by UK hip hop duo The Wee Papa Girl Rappers (the b-side was a forgettable ditty called "Rebel Rap"). I picked it up in the St Albans branch of Our Price using something we used to call a record token, given me as a birthday gift.
Since that day, though I still have it somewhere, my copy of "Wee Rule" has, along with many other records, become obsolete. Vinyl was deemed too unwieldy and it's delightful crackle was usurped by the crystal clarity of a new format known as a CD, or compact disc. This, as the name suggests, was a smaller, smoother version of the record and, instead of carving the sound into it with a needle, songs were burned onto its surface with a laser. You probably remember.
The CD itself, however, was still too clunky a format for our clutter-fearing, feng shui loving, modern tastes. It abused its space on the shelf for too long and, shortly after the dust settled upon its jewel cases in our collections, it was condemned to the scrap heap. The natural progression would have been to replace it with something even smaller and so the unimaginatively named mini-disc threatened to take its place before itself being dumped into the mausoleum of dead formats along with laserdiscs and papyrus.
Instead, the CD was replaced with something called an MP3. As far as I can tell, the sound is no longer carved or burned onto anything that you get to touch, keep, sign, or lick. It's just a file, and even that's a euphemism for something my brain can't really comprehend.
While it's still possible to buy most records on CD, The Red Zoids' budget didn't stretch as far as producing a run of CDs, so we opted for a futuristic MP3-only release. After we recorded three songs (leaving the very talented Jake Gordon and Jim Credland to mix and master them respectively), we submitted them via a distributor to a range of online stores, and the Kicking Screaming EP was born.
Now I should point out at this juncture that I'm really proud of this record – I would write about it if I thought it was shit – but I am disappointed that I never got to hold it, or hand out copies to the rest of the band at the start of a rehearsal (or indeed lick a copy for a crazed fan). It just sort of came to existence in an intangible realm hovering in virtual space, just light on a screen and code on a chip, or something.
The songs are now stored in a central database and members of the public can, in exchange for a small amount of money, download it onto their own databases, allowing them to listen to it whenever and wherever they wish. It will never sell out, and no new copies will ever have to be pressed to meet demand. It's like an abundant utopia, where even if we sell seven billion of them, there will still be more available. There are simultaneously zero and infinity copies in existence, making our potential sales figure somewhere between those two figures – a pretty wide margin.
So far, I'll be honest, it's closer to zero. I know all you mathematicians are aching to point out that ALL numbers are closer to zero than infinity, but I'm being serious. It's way, way closer to zero. I won't tell you exactly how much closer, even though I do have that figure to hand (because it's a self-release, I'm cursed with the ability to check the sales figures every five minutes; a lot like checking your emails only to remember that you checked them ten seconds ago and there's nothing new there and you still haven't dealt with that one that you just marked as 'unread' because you knew you weren't going to get round to it any time soon). Checking record sales is a depressing addiction but I live in hope that one day I'll log in to find that there's been a massive deluge of sales and I'm the new king of rock and roll even though my bass player gets all the fan mail.
Let me weave you a little tale quickly… Back in the late 1990s some friends of mine released a record in a similar way. It was recorded inexpensively, the artwork was done by the band, and the fan base was about as limited as our own. However, because it was the 1990s, it was a CD release; copies had to be made and all of their promotion was done by word of mouth. There was no internet, so they literally had to walk up to you and tell you about it.
Their record was only available in one shop in St Albans (not the aforementioned Our Price, but a cool indie store just around the corner) and I remember clearly that they only sold 33 copies in the first week. I won't tell you whether that's more, less, or the exact same number of copies that we've managed to sell of our record, but I will assume that you're good at guessing and I'll also allow you to believe that your guess is correct, so you can start to feel good about yourself.
Anyway, here we are in the future, and it's my record that's available, not theirs. The point is, I can't help but be disappointed by the sales, even though I know it's an un-promoted record by an unsigned band that's on sale forever. It's not the buyers (or non-buyers) that I'm disappointed with. I know it's hard to please everyone who achieves something in this day and age – I get about three emails a month from friends asking me to read their comic, or sponsor their walk, or stop calling them in the middle of the night please. It's simply not possible to do all of the things we want to do now that we have full access to the entire world via the intertubes.
While it's easier now than ever before to distribute a product, and then tell all the people I know that it's available, it's that much harder to make it stand out, especially when there's a limitless supply. I'm sure everyone I know will download a copy eventually, just maybe not yet because, well, it'll still be there next time they remember to think about it.
Anyway, forget the people I know; it's the strangers who really matter (no offence, people I know) and in order to engage strangers, I've got to enlist the support of other strangers – the type of strangers who write reviews of things so that other strangers know what to buy. And I know there's little sense in going to the big rags, so I've been talking to the lo-fi indie reviewers; the kind of reviewers who want my friends to read their blogs just as much as I want their friends to buy my record. Only, here's the final catch – why should any of them want to review something that nobody is buying, and why should I care if they review my record when nobody's reading their reviews anyway?
I suppose that's what it's all about. We've all just got to keep looking out for each other until the momentum kicks in. The good news is the sales can now only go up, and that's where the MP3 proves its superiority over all formats that preceded it – you can't return it, and you can't un-buy it. Kicking Screaming by the Red Zoids is now on a steady journey from zero to infinity and that's the direction in which it must stay.
If you are one of the people who has already bought it, I can't thank you enough. If you've decided you want to become one of those people, you can find it on iTunes, or Amazon, or Play.com or wherever you like.
If you don't want to buy it, that's cool too. At least you took the time to read my blog. Either way, please do feel welcome to comment below with links to all the cool stuff you make and do. In the meantime, here's a treat from the first record I ever bought. Look, I was 9, ok?